Calla Lily Wedding Cake
Promised a friend that I would bake a wedding cake for her. It was a small wedding dinner celebration but I thought I would surprise them and make a 2 tier cake, partly for my own experience as well.
Well, have done roses before, so I thought I wanted to do a different kind of flower, so chose to make calla lilies. Was thinking of making just 1 colour but experimented with 3 different colours and in the end, used all three. Making the flowers separately was not a problem. Assembling it was. I know I am good with my hands, but am not creative whatsoever. So what do I do with the separate flowers? Played around with several variations, and boy, am I pleased with the end result.
Flowers in the preparation stage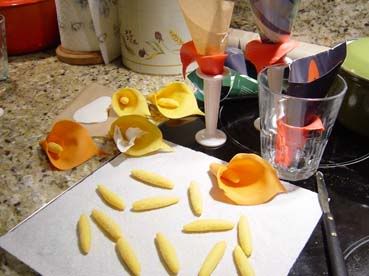 Colour comparision - painted and unpainted lily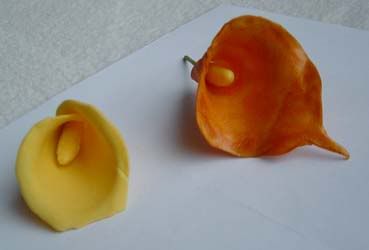 Tada - completed cake!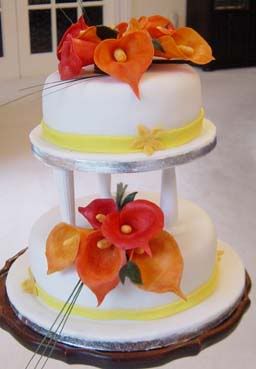 Bottom tier - fruit cake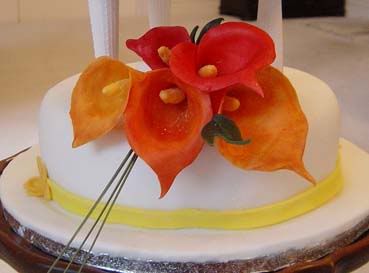 Top layer - carrot cake