Tamago Yaki - Japanese Egg Roll
I thought it would be nice to do a step by step tutorial for making Tamago yaki.
Ingredients:
4 eggs - lightly beaten
6 tbsp dashi stock
1 tbsp sugar
2/3 tsp soy sauce
Method:
Mix all ingredients together. Grease pan with some oil.
Pour egg mixture to cover bottom of pan.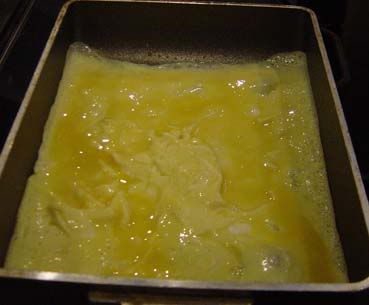 Roll egg to the bottom of pan.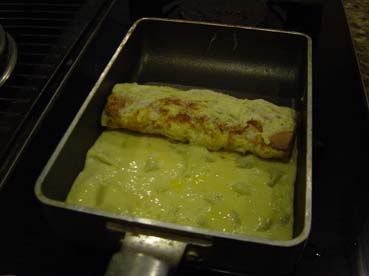 Push egg back to the top of the pan and pour in another tablespoon or 2 to cover pan again. As you push the egg, try to shape it into an oblong.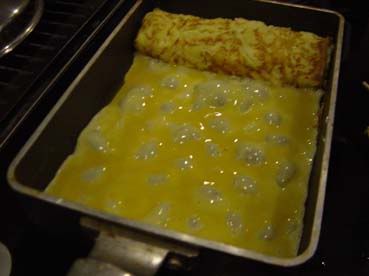 Repeat process till all the egg is used up.