End of Summer Flowers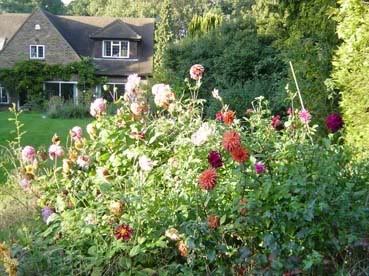 We had such a lousy summer this year or rather none at all, only a few miserable days of 27 degs at the most. And now it's autumn already. Mornings are terrible, because at 6 when my alarm goes off, it is still dark, unlike summer when it gets bright at 4.30 and you have the dawn chorus to wake you up! By the time I reach the station near my home - which usually is around 7 or so, it is already rather dark, sigh!
So, considering that this year or rather last year, we did not bother to dig out the dahlia bulbs, we still managed to get some rather lovely flowers. Dahlias are pretty but it is so time consuming to dig them out and put them to dry and keep them in boxes till spring to plant them out again. So we left them in the ground and hey,they still produced flowers but not as good as what we had last year or year before. Previously I managed to cut and fill about 6 - 7 vases weekly like the pictures below show.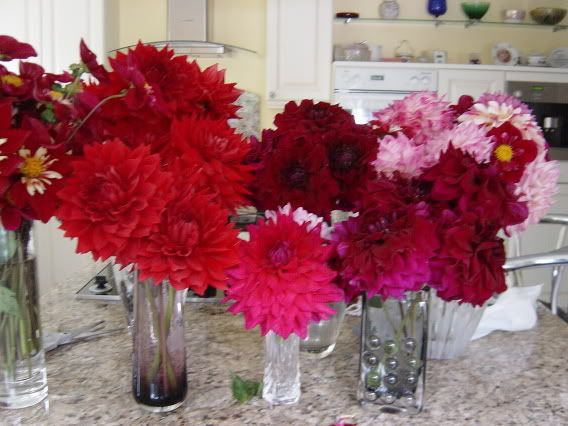 Fried Rice Vermicelli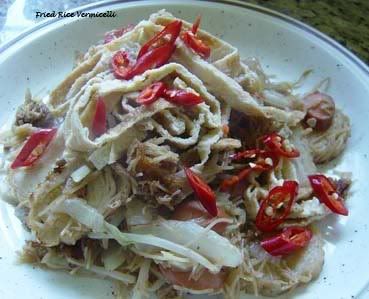 Chocolate Fudge Cake
Chicken Kiev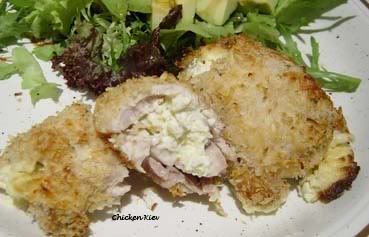 This is my version of Chicken Kiev. Pat does not like the origial version as he finds it too buttery and as I do not like breast meat, I use chicken thighs and instead of the butter parsly filling, I used Boursin soft cheese with herbs and it turned out beautiful!
Also, the original Chiken Kiev is deep fried. I bake mine.