These were a few of my dinners cooked last week.
Green Curry Chicken with soba noodles. Instead of eating with rice, I cooked some soba noodles and poured the curry over it.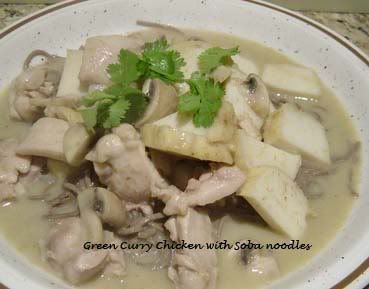 Fried mixed veg with hoisin sauce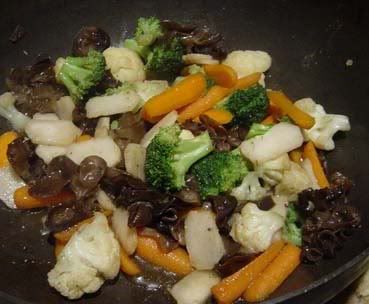 Fish cooked with tamarind
This is one of the childhood dishes that my mum used to make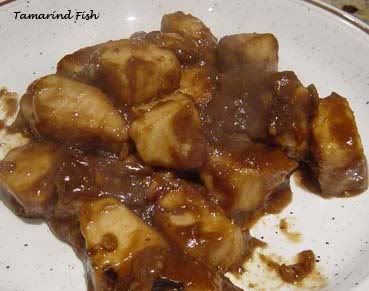 Otak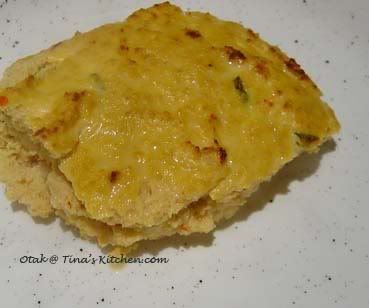 Babi Pongteh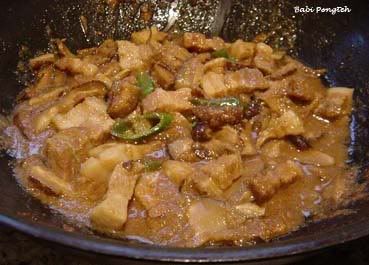 Ingredients:
(A)
100 gm shallots or 1 big onion ) Ground together
4 pcs garlic )
2 tbsp preserved soya beans (tau cheo) – pounded
1 tbp sugar
1tbsp dark soya sauce
500 gm – mix shoulder and belly pork – cubed
7 pcs Chinese mushroom – soak in hot water and cut into slices when soft
Method:
1.Heat oil in wok and fry A till brown. Add preserved soy beans, sugar and soya sauce and stir fry for 1 minute.
2. Add meat, sliced mushrooms and the water used to soak mushrooms and cook over high heat for 10 mins. Turn down heat to low and simmer for 1 – 1 ½ hours till meat is tender. Add water occasionally if gravy gets too dry.