Easy peasy summer Salads

When it is really hot, we only want to eat salads, so here are a couple of what have.
Prawn, avocado and mango salad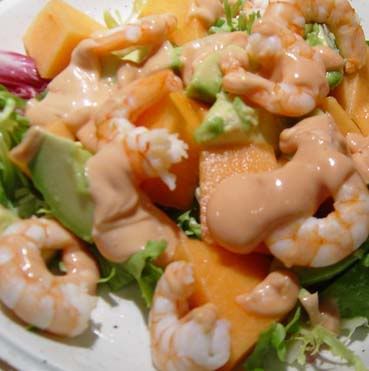 Ingredients: - for 2 persons
16 Cooked prawns
1 Avocado – cut into cubes (mixed with lemon juice to prevent it darkening)
1 Mango – cut into cubes
Salad leaves
½ lemon
Dressing
2 tbsp Low fat mayo )
2 tbsp Tomato ketchup ) Mixed together
1 tsp sweet chilli sauce (optional) )
Method:
1. Lay salad leaves on plate. Then layer with the prawns, avocado and mango.
2. Pour dressing over and serve.
Parma ham, avocado and Melon salad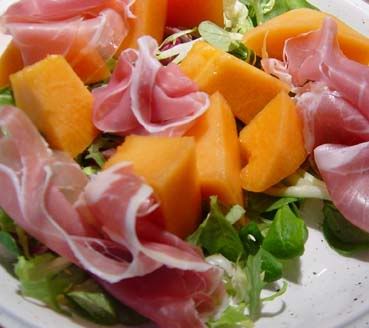 Ingredients – for 2 persons
8 slices parma ham – tear into bite size portions
1 avocado – cubed and sprinked with lemon joice to prevent discolouration
½ cantaloupe melon – cubed
Salad leaves
Your favourite dressing.
Method:
Same as the prawn avocado salad.