My cousin's wedding
Arrived in Singapore just in time for my cousin's wedding. She had a JP come to a private room in Shang and held their solemnisation there.
This is the cake I made for Adeline and Scott. It is the simplest cake I have made so far, but because I made the flowers in London and had to carry them to SG, I was not sure how roses or other flowers would fare, hence gerberas.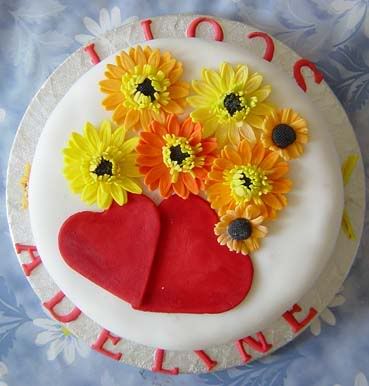 Adeline and Scott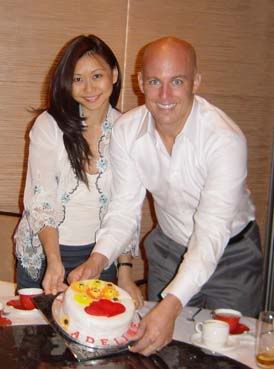 Congrats Adeline and Scott and may you have peace,happiness and love forever!