Merry Christmas everyone!
Christmas presents received today. Leather jacket, oil/vinegar drizzler, chocolate cake book, 2 bots of perfume, evening bag and panettone.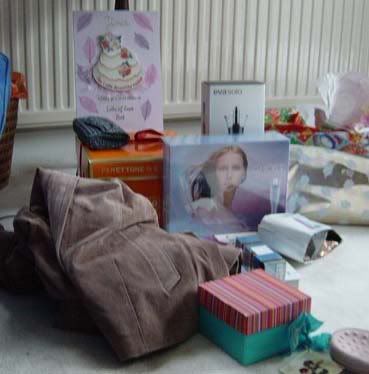 My most expensive present - but will only get this in March, will be going for a 5 full day cake decorating course, hence the voucher that Pat made.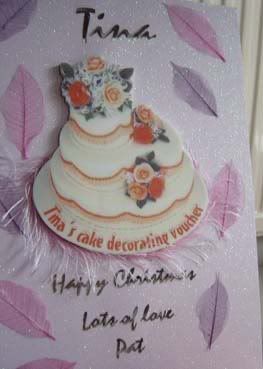 Sorry for this belated post. Well it is still Christmas day here, but I have been cooking since 0800 this morning to get lunch ready by 1430 and I did... my timing was perfect.

The following pictures are what I cooked today.
Turkey with chestnut and cranberry stuffing before going into oven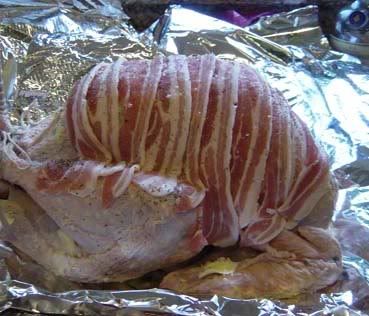 Breadsauce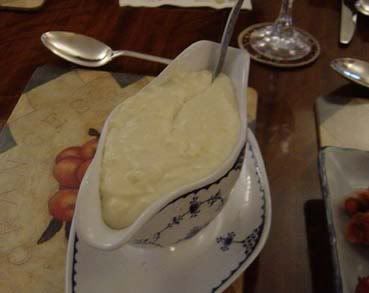 Cranberry sauce, pigs in blanket and gravy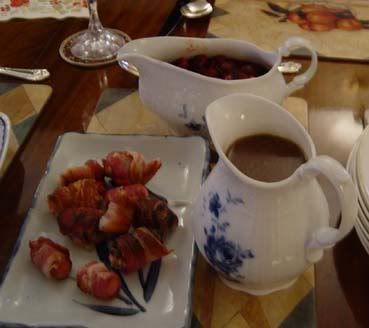 Roast potatoes, parsnips and brussel sprouts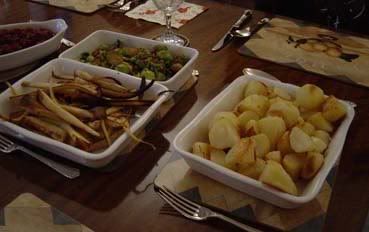 Lovely golden brown turkey after 4 hours roasting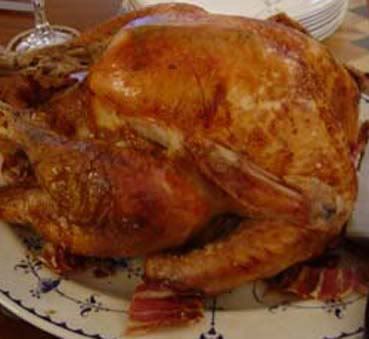 This was how my plated looked after being plated up,... unfortunately was too tired to eat.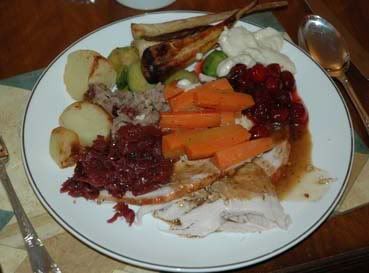 Made my cake 3 weeks ago to let it mature and fed with brandy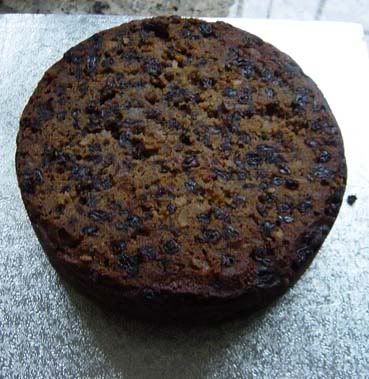 Cake which I covered and dd decorated yesterday